GoldCleats Solving the US Soccer Scouting Crisis
4 years ago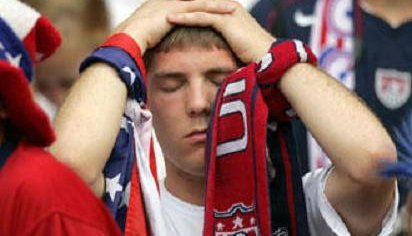 Arlington, VA - Yesterday a senior staff writer/editor for TopDrawerSoccer, Will Parchman, released a great article titled The Great American Scouting Crisis which brought some amazing statistics to life about the U.S. Soccer Federation and their affiliate scouting network.
The federation only employs 9, that's right, NINE, full-time "Technical Advisors" otherwise known as scouts. There are also "part-time advisors" which totals the entire network to roughly 100, yup ONE HUNDRED, scouts in the U.S. scouting talent. FIFA and US Soccer estimate roughly 3,200,000 are registered youth soccer players in the country. This does not account for unregistered players that are not affiliated with a state association, club, or development entity.
A lot of people in the U.S. are always saying things like "if we just used our best athletes" in reference to Lebron James, Adrian Peterson, and others, but lets be serious, that is only one small fraction of the problem if we aren't even allocating the proper resources to identify the athletes that are already playing and have real talent. If these players aren't getting noticed and being put into the proper development scenarios then U.S. Soccer is failing.
If a player has talent, has the desire to develop, and the desire to play for an academy, at the collegiate level, domestically as a professional (NASL, USL, MLS) or even internationally as a professional, why is there no platform for the player to control his own destiny and endorse himself? Let me stop right there.
Why we created www.goldcleats.com ? To solve this problem. If a country as big as the US is only allocating roughly 100 scouts to identify talent then there is a serious problem. We aim to be the leaders in hosting user generated player content for international scouts to identify players no matter where they are and the access the player has. The player only needs to have internet access to use the valuable resources we have built for players to be seen. Players can upload matches, upload specific skill drills, access top licensed coaches for feedback, and more on our platform. We are providing unprecedented value to our players and eventually to scouts, teams, and agents alike.
Our motto is Let the World See You and we seriously mean it. 60,000 players in 131 countries and growing!
To read Will Parchman's article please click here
You can also follow him on twitter @WillParchan